CRM software is a valuable tool, so imagine what you could do if you integrated it with other software used within your business. An embedded integration platform provides opportunities for you to enable many CRM integrations with third-party APIs.
This post was originally published in Cyclr.
---
We take a look at the common CRM integrations and the different types of API connectors you could choose to integrate with.
What is a CRM?
A Customer Relationship Manager (CRM's) allows businesses to collate and store all your customer data in an efficient and secure way. In storing customer data effectively it can help improve customer relationships, customer segmentation and better protection of data privacy.
The most common users of CRM software tend to be B2C companies. They sell directly to consumers. Within those organizations particular departments rely on CRM software, for instance sales, marketing and customer service teams.
If the CRM is utilized it can help data orchestration and enable users to automate repetitive tasks, create sales reports, forecast, and scale processes over time. They are able to manage communication with customers, and manage customer data collection in a centralized database across your entire organization.
Popular CRM Connectors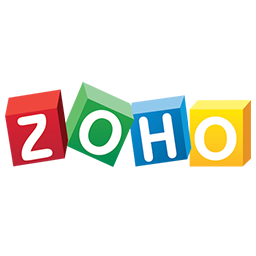 ZOHO Connector
Typical CRM Integrations
When it comes to integrations they can be as simple or as complex as you want them to be. Some CRM software have pre-built native integrations, these however may not meet your specific requirements, and requesting new integrations takes time. So using third-party integrations via an embedded iPaaS can help create these automated workflows in low code environments, without adding to developer backlog.
You could automate one short process, for instance creating a new contact in your CRM when a customer fills out a contact form on your website. This could be expanded to include your email marketing to welcome the new customer, and so on.
Sales & Marketing Integrations
A key CRM integration you should have is with your sales and marketing automations. These tend to be used to help keep track of your lead generations, and discover upsell and cross-sell possibilities.
For instance, syncing new contacts and leads from your CRM into your Sales software to discover if they are new or existing customers. Then follow up and add to your marketing email database for sales and marketing interactions. Existing customer leads could be routed to a communication platform and directly dealt with by your sales team to speed up the response time in the sales process, and see conversion rates.
Example CRM – Marketing Integrations
Sync outbound sales software with your CRM once an opportunity reaches a point in your sales cycle
Sync contact details between your CRM and marketing tools to keep things up to date
Trigger messaging to users when a deal reaches a particular stage
Email and CRM Integrations
A typical CRM and email integration could be a new customer signing up to trial your product. Their data is automatically input into your CRM and keeps track of their trial progress. When linked to your email provider you can automatically send out personalized onboarding/ reminder emails throughout their trial, helpful tips, how long is remaining, and the process to take once it has come to an end.
Example Email – CRM Integrations
Trigger messages based on deal stages and the products/services customers are interested in
Sync contact data between systems
Automatically notify team members when a follow up message is due
CRM and Calendar Integrations
Setting up meetings couldn't be easier when you integrate your CRM with your calendar. You'll have the ability to add events/meetings, invite participants, and see the next available calendar time slot. Lots of calendars also provide video communication tools that can be integrated and synchronised to send appropriate links to recipients.
For instance, when you receive a new sales lead from your CRM a meeting can be created with a communication tool, and then added to yours and your recipients calendars.
Example CRM – Calendar Integrations
Add additional detail to events in your calendar bookings
Automatically create events in your calendar with meeting room details
Create tasks in your CRM for stakeholders involved in a meeting
CRM and Accounting Integration
Automating entire revenue processes from start to end can help save you time with automated data entry, removing any possible human error.
When a new subscription is activated from your website the data is sent to your CRM, their payment details and subscription are created in your billing platform. There is a delay to when their first payment or recurring payment is due, for instance the first Monday of every month. You can also receive a notification of when payment has been made and if it hasn't. Then you can send a reminder to your customer.
Example CRM – Accounting Software Integrations
Automatically create invoices based on a won deal in your CRM
Synchronise contacts between your CRM and accounting software
Automatically add invoice payment status on your CRM deal records as a note
Website and CRM Integration
When you integrate your website with your CRM it is generally with the aim of generating leads. This tends to be through contact forms, pop up boxes, subscription fields, and opted in downloads. Having this integration greatly reduces response time to a visitor's query, whether it's a request for a quote, demo or for more information. The CRM will add the new contact or update if pre-existing and automatically assign the query to the right team.
Example CRM – Website Integrations
Create deals, companies and contacts from website form fills
Update deal stages and deals based on a form fill
Associate products to a deal from a form fill
Add chat bot conversations to customer records
Customer Support and CRM Integration
When a customer sends in a ticket for help it can automatically send a message to a Slack channel for CRM tickets with certain priority levels, or whether they are existing or new customers. Then you can escalate and resolve customer issues directly from Slack and assign the ticket to a specific person.
This helps you to reduce response time, divide up tickets, send it to the appropriate individual/team, and develop good customer service.
Example CRM – Customer Support Integrations
Add notes to CRM company/deal records from unresolved/resolved support tickets
Create new leads in your CRM from support tickets
Update support tickets when deals move through your CRM pipeline
Social Media Integration
Social media can work hand in hand with your sales, so integrating it with your CRM platform is a no brainer. They can give valuable insight into your social media audience, and what content they engage with a share. Social media integrations can be informed by the latest company updates from your CRM, it can streamline relevant content from various departments and automate the posting process.
An example would be when a new product launches and details are created in your CRM. When those details are complete a tweet can be created and then posted systematically.
Popular social media integrations include Facebook, Twitter, and LinkedIn. Other social media scheduling tools such as Hootsuite can also be integrated.
Example CRM – Social Media Integrations
Retrieve social media details and add to CRM contact records
Add leads to social media audiences for social advertising
Automatically create and send social posts about new products added to your CRM
CRM Integrations Made Easy
CRM integrations are useful and beneficial to your organization because the more systems you integrate with your CRM the less manual work you'll have to put in. They save you time, keep your data securely in one place and accessible to all in your organization that need it.
In using an integration platform you can orchestrate your data to serve your organization's needs, save time, eliminate human error. So you can focus on your core offering.