If automated operations is the endgame, then investing in an AIOps platform that enables automation will get you there. ScienceLogic has been focused on the journey to automated IT operations (AIOps) for years. Over the last few years, ScienceLogic has proven out the workflow automation within the SL1 platform specifically as it relates to incident and CMDB management with ServiceNow. This article presents the ScienceLogic's point of view on kick starting your automation journey with workflow automation – your next step toward AIOps.
This article was originally published by ScienceLogic.
---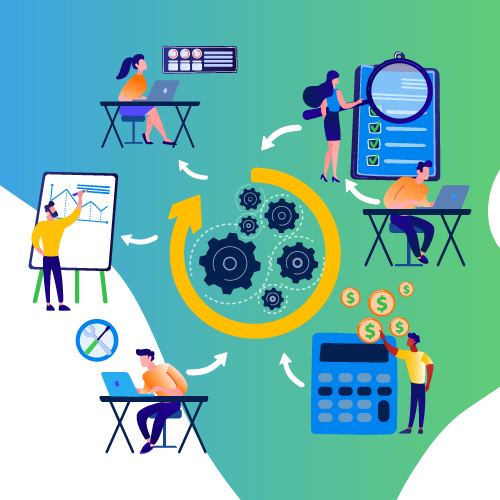 Workflow automation is more than just running a script. Workflow automation integrates and enables the automation of complex, multi-step workflows between multiple toolsets and data sets to enable the shift from human-centric to machine-driven operations.
While many vendors talk about automated ticketing, we've built out 7-8 ITSM workflows that go beyond ticketing. These workflows enable teams to automatically share data between ITSM and ITOps tools to eliminate time-consuming, manual processes. We designed these workflows to enable organizations to:
Automate incident management
Perform event management
Keep your CMDB up-to-date with your real-time monitoring environment
Reduce incident noise during maintenance windows
Synchronize Business Service relationship data to ensure consistent service impact analysis
Auto-initiate discovery, onboarding, and monitoring of new IT resources (configuration items) that fulfill service catalog requests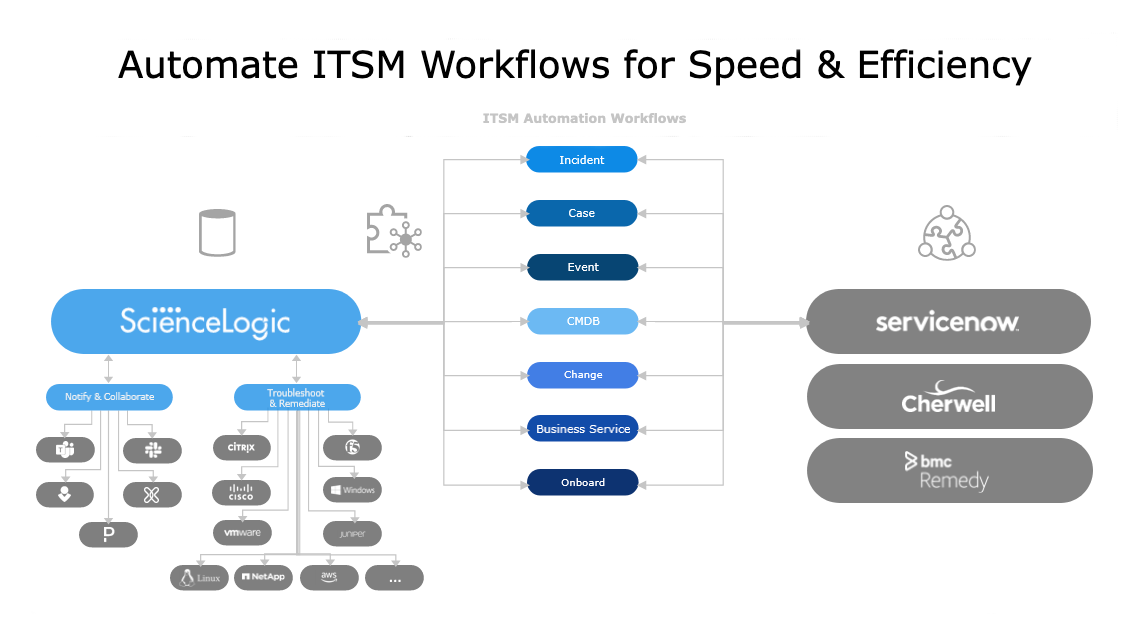 A Framework for Workflow Automation
In the course of building out these ITSM workflows, we created a framework called SL1 PowerFlow that enables organizations to:
Automate complex, multi-step IT workflows
Build custom workflows with the low-code SL1 PowerFlow Builder
Track workflow automations in flight with the SL1 PowerFlow Control Tower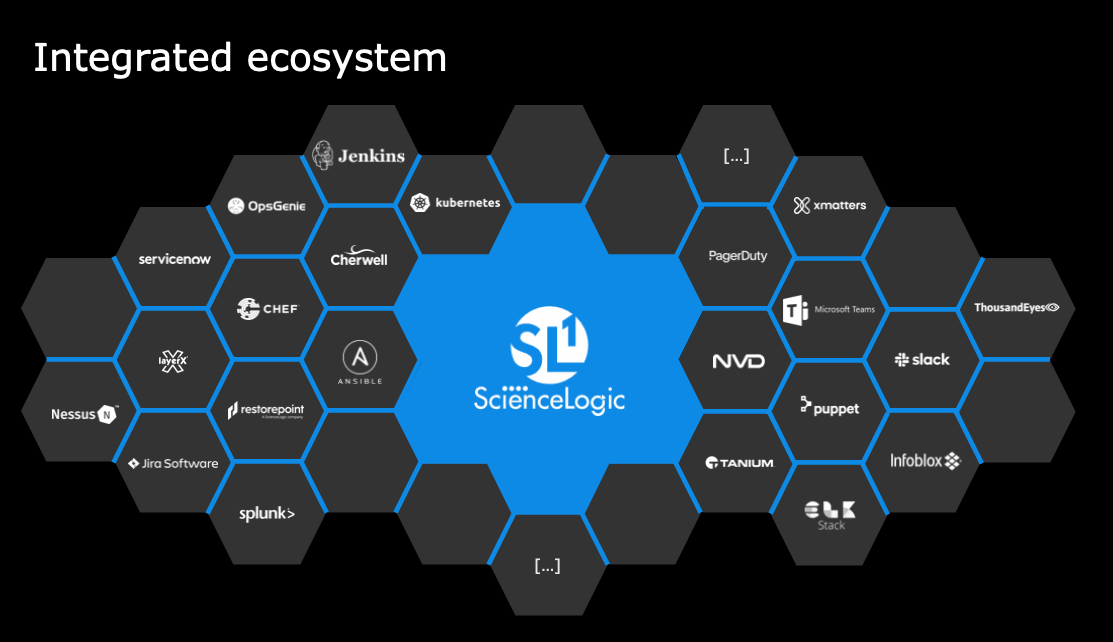 Expanding Out-of-the-Box Workflows for ITOps, SecOps, DevOps, & More
ScienceLogic is building on that foundation to automate workflows across and between operations teams. Organizations want to improve how IT teams work together in a highly efficient and highly coordinated way—working together as a hive mind. But a typical IT environment has many disparate tools. SL1 brings order to that web and enables organizations to improve how their IT teams work together as a hive mind.
SL1 makes the hive work together by connecting disconnected and siloed tools to make a cohesive whole. Not only does SL1 connect with Splunk and Slack, but it connects Splunk to Slack. In other words, SL1 connects a number of disconnected pieces together to make a cohesive whole—which makes the tools stronger and more valuable.
Check out our blog for various IT workflow automation scenarios with SL1 PowerFlow framework such as:
Keeping all your service desk, notification, and collaboration tools in sync and your stakeholders abreast of critical issues and their resolution status
Achieving visibility into automated workflows in flight with SL1 PowerFlow Control Tower
Incorporating network configuration management into your AIOps ecosystem