Private 5G is becoming the technology of choice for organizations worldwide. Especially with the advent of Industry 4.0, private 5G has gained traction in emerging sectors, like smart manufacturing, where low latency, high capacity and data security are all critical parameters to business success. Recent studies have revealed that private 5G is becoming a key business strategy for CIOs, with the vast majority planning to deploy it in standalone or hybrid ecosystems within the next two years. However, private 5G comes with its own share of advantages and challenges, both of which this blog attempts to decode.
This article was originally published by Robin.
---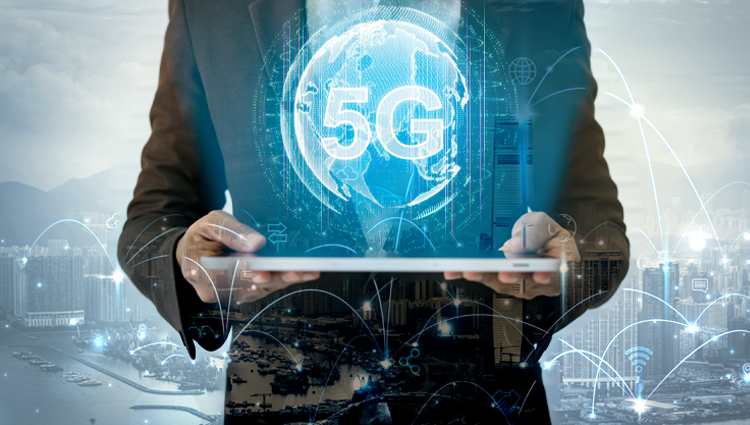 Why the Growing Preference for Private 5G?
There's no doubt that 5G has revolutionized the future of networks in more ways than one. While organizations are already adopting private LTE and public 5G/WiFi networks to cater to their business needs, private 5G can be extremely valuable in bridging the gap to last-mile connectivity.
In terms of performance, public 5G definitely brings along a large set of advantages over its predecessor (5G is reportedly nearly 10-100x faster than 4G). But ultimately, in public 5G, factors like security and performance are heavily dependent on the network operator. This may come as bad news to organizations that wish to exercise a significant amount of control and confidence over their networks and data. In terms of privacy and direct control, private LTE is a step up over public 5G. But when compared to private 5G, and when it comes to highly demanding, multi-locational, and device-dense environments, private 5G is the clear winner on all fronts, including performance, security, and reliability.
What are some of the great things about private 5G?
Security: With hundreds of thousands of endpoints and an explosion in the number of devices up and running, data security today is of paramount importance to CIOs. Threats such as ransomware have severe impact on an organization's financial and reputational stability. Private 5G plays into these priorities by enabling enterprises to control, group and secure their devices and data at all times, across locations.
Performance: As high bandwidth and low latency are inherent in private 5G networks, it allows sectors, like manufacturing and supply chain, to tap into more futuristic technologies, like predictive analytics, big data, and AI, that rely on reliability, speed, and consistency to deliver precision outcomes.
Mobility: New technologies are now enabling enterprises to embed advanced capabilities, like geofencing, into private 5G ecosystems. Geofencing allows user devices to identify and access available networks in their vicinity that are operated by a particular organization, even while they're on the move.
Automation & scale: Typically, 4G networks cannot enable the scale and sophistication of automation that is required by the exponential number of devices, such as in an IoT network. Businesses can leverage the power of private 5G to support massive scale-out and process automation needed to connect a growing number of devices, sensors, and people seamlessly within the network.
Control: Ultimately a private 5G network is all about empowering enterprises to manage their own networks with maximum independence from vendors and carriers. For example, an enterprise can set up its network in areas that are not covered by public MNOs yet are strategically important to its business. It also has the freedom to decide what traffic to prioritize and how resources are to be utilized within the network.
The Challenges of Private 5G
But whether the decision is to go for a fully owned private 5G model or a hybrid version, there are unique challenges involved. Even with regulatory and licensing issues out of the way, there are still decisions to be made on the deployment and maintenance of infrastructure. The fact that there is no one-size-fits-all solution for a given type of enterprise and the strong possibility that customer needs may drastically change over time adds to the complexity.
In addition, in any private 5G deployment, resources, NFs and applications will be deployed and migrated all over the network, far edge, edge, regional, and core. Each of these environments may have different restrictions and configurations. Furthermore, many enterprises are in the midst of a transition from virtual machines to containers that can create both resource and operations silos. Even if an enterprise opts for cutting-edge containerization technologies for flexibility, agility, and performance, they bring their own set of challenges. Enterprises need to be wary of the fact that some of these technologies, like Kubernetes for example, were not originally built for carrier solutions.
How complex can private 5G deployments get, and what questions do you need to ask yourself before you get going? Get all the information you need: click here to download our white paper on "Private 5G and Private LTE For Communication Service Providers".
Robin for Private 5G
Robin has consistently demonstrated that the key to managing change effectively is by adopting a flexible cloud platform and orchestration toolset that makes it easy for enterprises to manage their bare-metal infrastructure and move workloads around the network. It also involves reusing resource and network models and existing workflows. Otherwise, you end up re-customizing, re-integrating, and reinventing the wheel every time you make a change.
Robin's flagship products – Cloud Native Platform (CNP) and Multi Data Center Orchestration (MDCAP) – enable enterprises to deliver on their private 5G promise.
Robin CNP is an open-source Kubernetes platform optimized for running storage- and network-intensive applications. As a pure software solution that works between application and infrastructure layers, Robin CNP is run on top of any existing Kubernetes cluster. Robin CNP enables enterprises to deploy and manage complex, data- and network-intensive applications "as-a-service" anywhere, on-prem or in the cloud. The platform empowers DevOps teams, DBAs, and data scientists to deploy any application pipeline from a self-service app store in minutes. All of this is available with built-in roles-based access with multi-tenant observability. Furthermore, it supports running both virtual machines and containers, even on the same worker node, efficiently sharing resources with common operations procedures between them.
Robin MDCAP orchestrates and manages the lifecycle of any workflow, including bare-metal provisioning, cloud platform instantiation, Network Functions (NF) lifecycle management, Network Services (NS) lifecycle management and Methods Of Procedures (MOPs), all of which can be triggered through a policy engine. MDCAP's automated workflows support Cloud Native Network Functions (CNF), Virtual Network Functions (VNF) and 3rd party Physical Network Functions (PNF), simultaneously. All of this operates with built-in logging, observability, monitoring, and policy engine, for closed-loop automation that is managed through a single pane of glass.